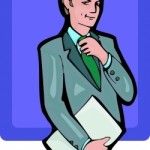 Although nothing can match your knowledge, confidence and attitude to take you to heights in your career, and if you are going to face an interview the above traits keep you in good shape before attending. But there are few other things which one has to take care while going to attend an interview as no-one like to take any chances and for few chances are very less to grab opportunities, So why shy away from taking care? Remember one thing at times "First impression is the last impression".
1 Dress well: Dressing a notch above the general dress code will show your interest in the position and the company too. If the 'position requires' – wear a formal suite with perfectly matched plain tie.
2 Go understated: You never know what may be offensive to someone so it's best to be conservative. Do not wear flashy jewellery, shoes or make-up.
3 Grooming matters: The way you enter the room, sit and talk must reflect that you are well groomed with corporate etiquettes. Men should be properly shaved and dressed. Hair, hands and fingernails should be clean and neat.
4 Shoe style: Closed-toed shoes for women and simple black loafers for men make for a good impression.
5 Handy pen: Always keep pen yourself with a pen, if you are wearing a front pocket shirt. Keep pen placed in that pocket. Also, make sure you have nice professional pen ( simple cap) like the ones from Parker.
6 Deodorants/Perfumes: Don't overdo the Deodorants, and try to use a light deodorant if you can't do without them.
7 Practice Hard: Wear your interview outfit a couple of days before and practice speaking in front of mirror.